C-pod mini - GPS Tracker
C-Pod Mini is a new and innovative tracker developed and produced in Sweden.
C-Pod Mini is small and easy to hide.
C-Pod Mini comes at a very affordable price with the possibility to reduce the insurance cost which in some cases even cancels out the cost of the tracker.
buy now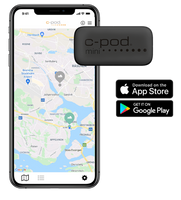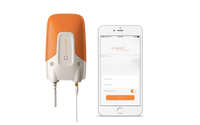 More than just a boat alarm
C-Pod is the ultimate boat alarm and tracking system for protecting boats in more than 50 countries. A flexible it suitable for boats in all shapes and sizes.
The system works globally and will alert an unlimited number of recipients if something happens to a boat or fleet.
Your boat will love it!
Explore our trackers
GPS-Trackers for boats by C-Pod
Read what some of our customers have to say about our devices
After a lot of research on GPS tracking devices I found C-Pod. I feel safer already that I know where my boat is at all times.

Doubleplay
I did my research and C-pod is the system for me. It does the job and and has a cool smartphone app as well as a user friendly personal website.

Marc
I really appreciate it. I obviously like my Cpod so much that I bought a second one. I'm constantly telling other boaters about the benefits of Cpod.

Ken