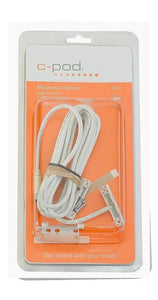 Magnetic sensor for door or hatch. Will notify you of break-in or if you have forgotten to close a door or a hatch after your boating session.
Features
- Surface Mount Magnetic Contact
- Recessed mounting holes make for clean-looking installations.
- Designed to prevent moisture from entering and causing false alarms.